Posted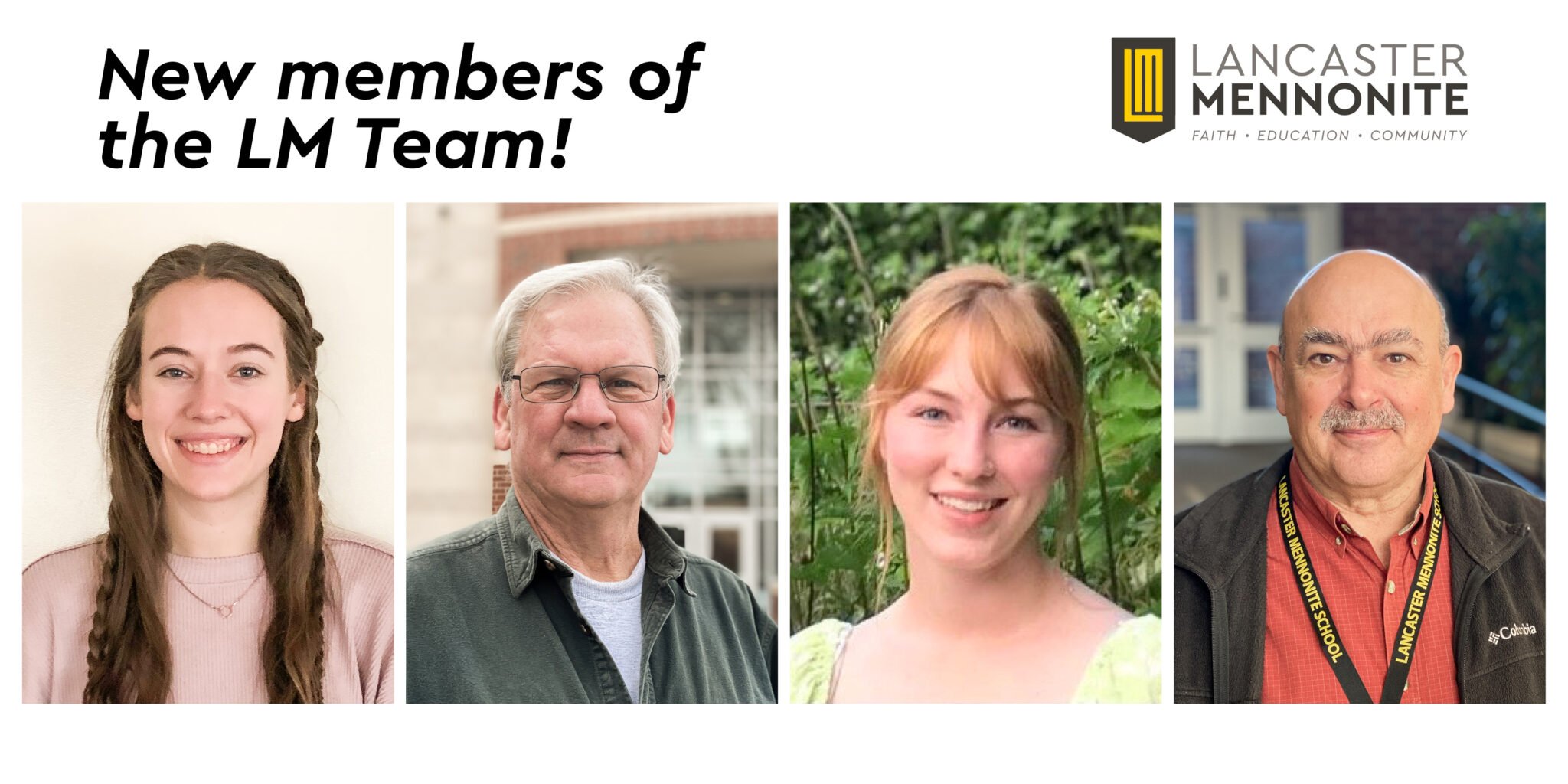 Lancaster Campus
Jerry Lehman
IT Help Desk Associate
Jerry joins the IT Department with many years of knowledge of various computer programs such as, Microsoft Office, Windows, Chrome, and Excel. Prior to joining LM Jerry worked for Ten Thousand Villages as a help desk technician. While there he would provide diagnostic help, troubleshooting and assist Store Managers with technical support issues.
Jerry attends Blossom Hill Mennonite Church.
Dwight Rohrer
Maintenance Department
Dwight joins LM in the Maintenance Department. Prior to joining LM he was youth pastor at Neffsville for many years. While there he oversaw the youth ministries for grades 6-12. He also participated in mission trips, teaching, preaching, and pastoral care. Dwight also served on the LM Quarterly board.
New Danville
Avonlea Stringer
Kindergarten Aid
Avonlea is a 2019 Grad of LM, and currently a student at Cairn University pursuing a Special Education degree.  Prior to joining LM Avonlea worked as a special education paraprofessional in the Downingtown Area School District.
She says, "I've always had a passion for interacting with and teaching children, whether that was through church, summer camp, or a summer job as an autistic support aid. This job excites me because I am looking for something purposeful and life-giving in my daily life right now."
Locust Grove
Winter Saunders
Prek Teacher
Winter attended Lancaster Bible College where she majored in Early Childhood Education and Biblical Studies.
Before joining LM:  "I started working at Joy El Camps and Retreats in 2011 as a part of their 1 Timothy 4:12 Leadership Training Program. I graduated in 2016 but continued to serve on the summer leadership team as well as being a senior counselor. I had many opportunities to teach the Bible. This is where I developed a love for teaching children. I decided to study the Bible at Word of Life Bible Institute. Once I decided to try teaching, I transferred to LBC. Once I began classes I was quickly assured that teaching is where God called me."
She is excited to work at LM because, "I fell in love with the school during student teaching. Now that I am graduated I am excited to return and become a part of the community at LM."
In her free time she likes to paint. She started painting when she was 12 and has enjoyed it ever since.