Posted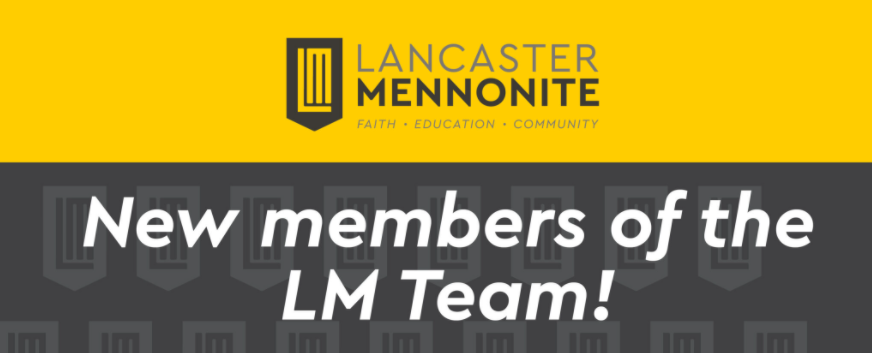 Gail Lanas
Prekindergarten Teacher
Gail received her M.Ed. in Elementary Education from Millersville University.
Gail was a First Grade Teacher at Martin Luther King Elementary School (School District of Lancaster) for 15 years; including role as Reading Support/Intervention Teacher.  Prior to that she was a Kindergarten Teacher at Locust Grove Mennonite School for 10 years and Director of After School Care Program, Locust Grove Mennonite School for 5 years.  She was also Assistant Director of Development, Lancaster Mennonite.
She is excited to be back at LM because: "I am excited to work for Lancaster Mennonite because I believe in putting Christ first in our life, both personally and educationally, and I am committed to the vision and mission of our school. This opportunity to influence tomorrow's leaders is a blessing!"
In her free time she enjoys enjoy trying new recipes, cooking, traveling with my family, and reading. She attends Calvary Church.
Derrick Charles
Middle School Spanish Teacher and Intro to World Languages
Derrick has a B.A. in Spanish & BIblical Studies from Eastern Mennonite University and received his  M.A. in Education from Eastern Mennonite University; K-12 Teacher Licensure in Spanish and ESL.
Derrick is a 2001 graduate of LM.  Prior to coming here he was the Country Program Representative for Nicaragua and Honduras, Mennonite Central Committee. He also was a Social Studies Teacher at Thomas Harrison MIddle School and ESL Newcomers Teacher at Skyline Middle School.  Previously he was a Community Learning University/Agency Liaison, Eastern Mennonite University for 2 years
Program Assistant, PRONATs (Programa con Niños, Niñas, y Adolesecentes Trabajadores) with Mennonite Central Committee in Bolivia.
He is excited to work at LM because: "I appreciated my experience going through LM as a student and am excited to be part of this school now as a teacher. I'm excited about LM's program for World Languages and that our children will have the opportunity to participate in the Spanish Immersion program."
In his free time he enjoys riding bike, hiking and the outdoors, and playing music.
drew Peris
Music Teacher- Strings
Andrew was a K-2 General Music Teacher at Yorkshire Elementary School (York Suburban School District) and 3-5 General Music and Orchestra and Choir Teacher at East York Elementary School prior to joining LM.  He also taught Violin and Viola Teacher, and offered Private Lessons for 1st Grade-college age students. He was the Concertmaster for Millersville University Symphony Orchestra.  He has served as Summer Camp Music Instructor for Music for Everyone.
He is Excited to work at LM because : "I am so excited to share my love for music with everyone here at LM, and to help students excel on their instruments!"
In his free time he loves to play his instruments and make music with family and friends. He also enjoys reading, hiking, and spending time with family! Dre attends St. Mary's Church.
Amber Touch
Residence Hall Director
Amber has B.A. in History from Thomas Edison University; Certified to teach K-5, K-12 Social Studies, and K-12 ESLM.Ed. TESOL from University of Pennsylvania Graduate School of Education.
Prior to joining LM she was Primary School Teacher (1st & 5th Grades) at Spojena Skola Novohradska, in Slovakia and Primary Math and Science Teacher at World Around Intercultural School, in Poland.
Henry Wolfe
Residence Hall Advisor
Henry is a 2014 graduate of LM.  He has his B.A. in International Political Economy from Penn State University and his Masters in International Economics from Penn State School of International Affairs.
Prior to joining LM he served with the Penn State University Police and Public Safety to provide security to campus and International Economics Project Assistant at Penn State School of International Affairs.
He is excited to work at LM because: "I am excited to work at LM to help ease and bring together students of multiple cultures of the world to learn in a shared environment to better bring about peace and individual development facilitated through education and understanding."
In his free time he enjoys playing strategy games and reading about international news to see what is happening around the globe; He also enjoy watching thrilling or action movies. As for an interesting fact, he has lived in the mountains of Mongolia for two years and learned about the culture and language there.