Posted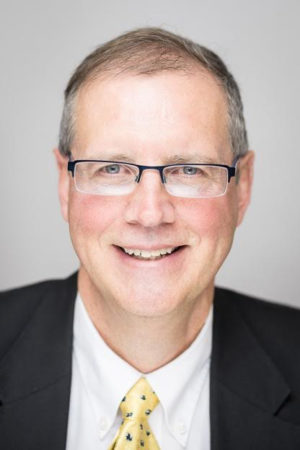 Miles E. Yoder, Lancaster, has been appointed principal of Lancaster Mennonite School's Hershey Campus, 1525 Sand Hill Road, Hummelstown, where he has served as acting administrator since the retirement of headmaster Albert Roth at the end of the 2014-15 school year. Yoder will continue in his role of LMS assistant superintendent while serving as the Hershey Campus principal.
Formerly Hershey Christian School, the Hershey Campus became the fifth campus of Lancaster Mennonite School in February, 2015, and enrolls about 170 students from all church backgrounds in kindergarten through grade 12. Altogether, the five campuses provide a comprehensive, well-rounded education to 1,500 students in prekindergarten through high school with locations in Hershey, Lancaster, New Danville, East Lampeter Township and Mount Joy. The Hershey Campus shares the overall school vision of being a leader in PreK-12 educational experiences of excellence and character.
Yoder is excited to add Chinese to the curriculum, which will be taught in a virtual classroom setting with the Lancaster campus next year. He has also added a number of online classes for 2016-17 and a new Bible elective course. In addition, high school chapel services will be increased from one day to four days per week.
Yoder is currently coordinating efforts to complete the campus's cafeteria, which Hershey Campus students listed as their top priority for school improvement. A cafeteria was planned as part of the Hershey Christian School building constructed in 2007, but was not completed at that time. Now, in its first full year as a campus of Lancaster Mennonite School, the Hershey cafeteria dream has been revived and energized by the promise of $150,000 if the gift can be matched by March 31.
"The Hershey Campus community has been warm and welcoming," Yoder says. "God is answering prayers, which is evident in the lives of the students and their families, as well as the staff."
According to LMS Superintendent J. Richard Thomas, "There have been many expressions of appreciation for the leadership skills he brings to the campus that result in a caring educational community."
Yoder brings 37 years of experience to the role of campus principal, starting as a health and physical education teacher at Lancaster Mennonite High School in 1979. In 1983 he was appointed assistant principal of Lancaster Mennonite High School when J. Richard Thomas became principal. "It was my first decision as principal," Thomas said, "and I never regretted it."
In 2002 Yoder was named principal of the Lancaster Campus, which includes Lancaster Mennonite High School and Lancaster Mennonite Middle School. He filled the newly-created role of assistant superintendent in 2009 to help Superintendent J. Richard Thomas provide supervision as the school added campuses and principals.
"Miles Yoder seems like the perfect fit for this position," said Thomas. "He has found new energy in working more closely with students and parents." Yoder graduated from Eastern Mennonite University with a B.S. in Health and Physical Education. A standout basketball player, he was the first men's basketball player inducted into the EMU hall of honor. He also holds an M.A. in Health and Physical Education from West Chester University and a Principal's Certification from Temple University.
In addition to his school responsibilities, Yoder serves as treasurer for Mennonite Education Agency's Committee on Elementary and Secondary Education and is chairman of the board of the Center for Community Peacemaking. He is the parent of three LMS alumni and attends James Street Mennonite Church and Victory Church in Lancaster. His wife Dawnell is a teacher assistant at Lancaster Mennonite School's Locust Grove Campus in East Lampeter Township.
The Hershey Campus is holding an open house January 28 at 6:30 p.m., which will provide an opportunity to meet Mr. Yoder, receive information about the school and tour the facilities. For more information, call (717) 533-4900.