Fine Arts
Nurturing creative expression
Lancaster Mennonite provides artistic skills, appreciation and opportunities that nourish creativity and a deeper understanding of God and the world.
At all levels, art is integral to an LM education. Our students exercise their artistic, dramatic, and musical creativity in spaces designed to nurture and facilitate high-quality artistic expression. Lancaster Mennonite High School holds an established reputation for excellence in choral music, features an award-winning drama program and regularly has many students winning local, regional and national art awards.
The Calvin and Janet High Fine Arts Center on the Lancaster Campus physically represents our deep commitment to the role of the arts in a holistic, excellent education. The Fine Arts Center contains a state-of-the art 1,250-seat auditorium, music practice rooms and art studios.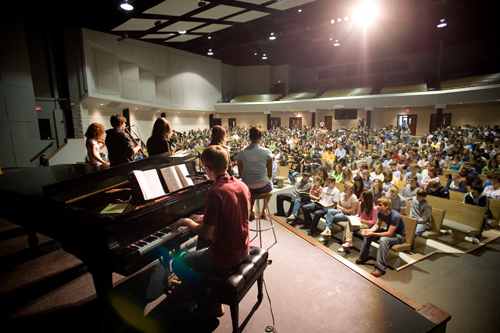 LMH Spring 2022 Production
Godspell
Lancaster Mennonite Drama Department Presents
The Musical Godspell.
They will be performing February 24-27, 7:00 p.m. each evening with a 3:00 p.m. matinee on Sunday.
Click here for more information as it becomes available.
LMH Fall 2021 Show Recap
Scapino
The play took place on an incredible and immersive set built by students and volunteers of the docks along the Mediterranean Sea in Naples, Italy. Full of much slapstick comedy (including a flying plate of spaghetti), this year's fall show was given four standing ovations from delighted audiences.
The staff congratulates the young but talented cast and thanks them for all their hard work.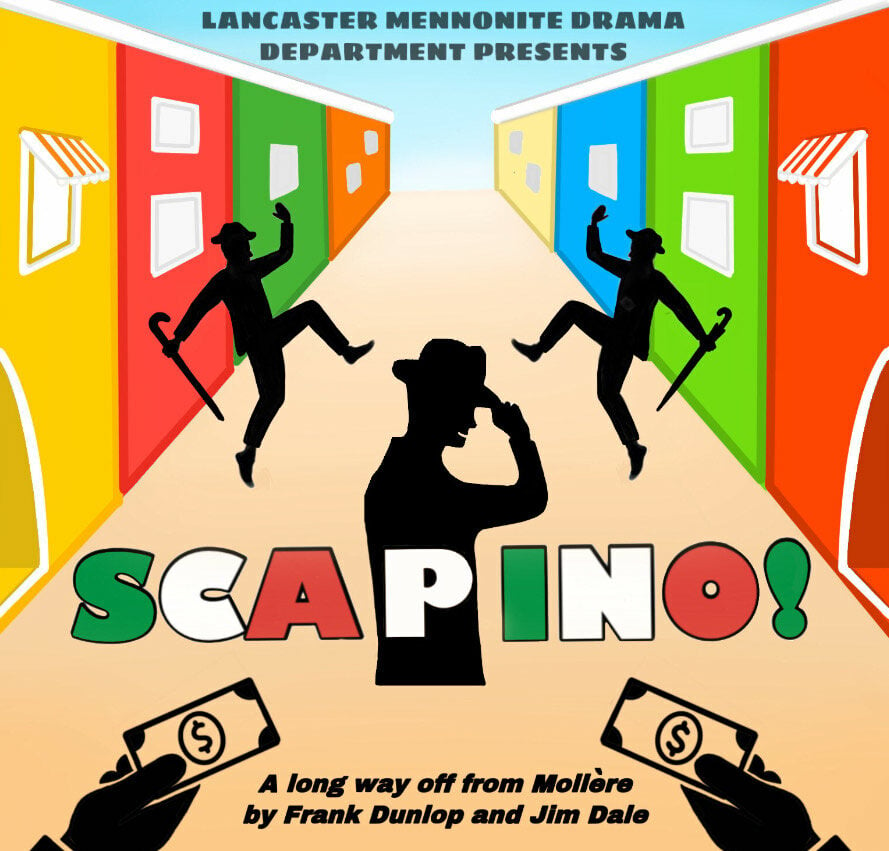 Visual Arts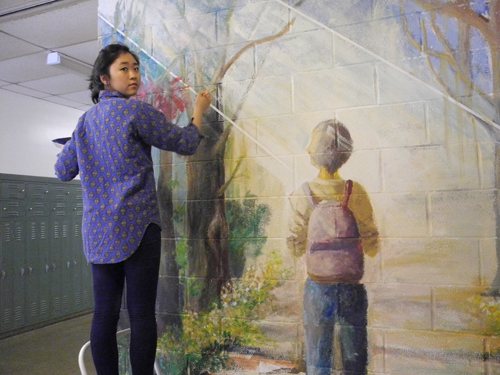 LMH art courses cultivate reflection and aesthetic sensitivity to cultural expressions worldwide. An awareness and appreciation for all of God's earth and people leads to constructive creativity.
At the high school, twelve art courses are offered, including sculpture, drawing, painting, ceramics, design, photography and digital photography. Explore all of the options for art classes at our full curriculum guide below.
Drama
LMH provides students with on-stage drama/theatre opportunities that cultivate and showcase creativity and self-expression while challenging them to a deeper understanding of people and issues.
LMH students have the opportunity to participate in two dramatic productions each year, one of which is a major musical. LMMS students have the opportunity to participate in some LMH productions and also have their own middle school production.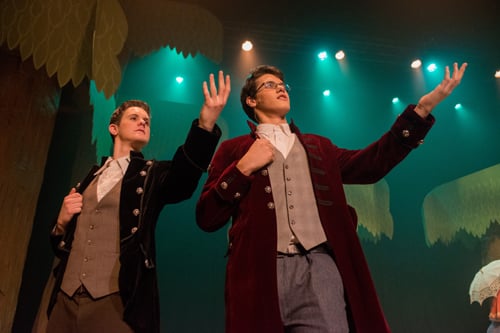 Drama Statement
The LMH drama program is committed to authentic story telling. . . At times, truthful storytelling requires the portrayal of attitudes and actions that are contrary to our understanding of God's desire for us. Our belief is that the story challenges us to think critically and wrestle with life and human brokenness. Engaging in this challenge strengthens our ability to serve the world as God's instruments of healing and hope.
Music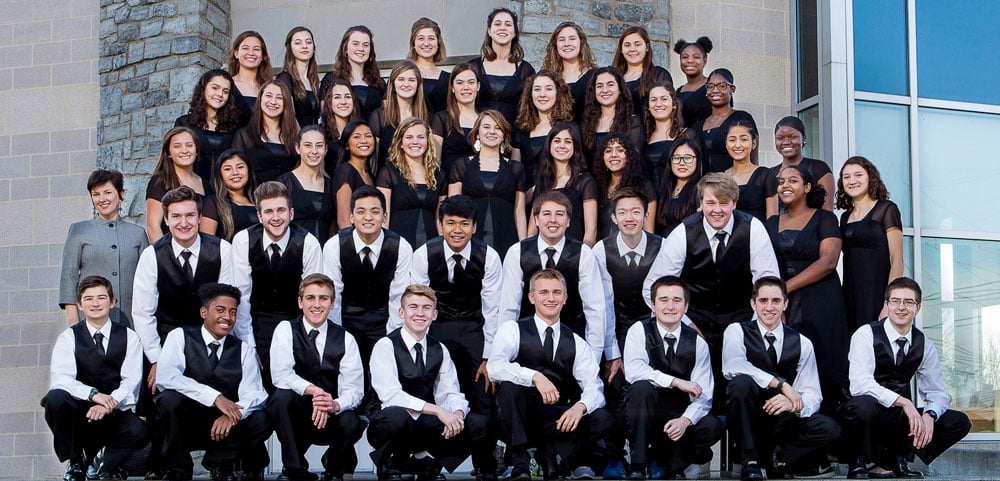 Vocal Music
Students have the opportunity to participate in several vocal groups and take voice instruction. The school's auditioned select choir, the Campus Chorale, has an established reputation for excellence, and many Chorale members win local, regional and state awards.
Instrumental
LMH offers performance opportunities with String Orchestra, Concert Band and Jazz Ensemble. Piano and guitar classes are available as part of the music curriculum. Especially gifted students can participate in the Advanced Music Studio at the Lancaster Campus.
Middle School Music
Sixth grade has a general music class throughout the school year and may also elect to be in one of the performing groups: Concert Band, String Ensemble or Choir ($20 music fee for choir). Seventh-grade students who are not part of the performing ensembles are required to be in a general music class. Eighth-grade students may elect to take music classes.
Mennonite Children's Choir of Lancaster
A program of Lancaster Mennonite School as a service to the community, MCCL offers auditioned and non-auditioned choral opportunities for children in grades 1 through 12. Singers do not need to attend Lancaster Mennonite School to participate.