Fine Arts
Nurturing creative expression
Lancaster Mennonite provides artistic skills, appreciation and opportunities that nourish creativity and a deeper understanding of God and the world.
At all levels, art is integral to an LM education. Our students exercise their artistic, dramatic, and musical creativity in spaces designed to nurture and facilitate high-quality artistic expression. Lancaster Mennonite High School holds an established reputation for excellence in choral music, features an award-winning drama program and regularly has many students winning local, regional and national art awards.
The Calvin and Janet High Fine Arts Center on the Lancaster Campus physically represents our deep commitment to the role of the arts in a holistic, excellent education. The Fine Arts Center contains a state-of-the art 1,250-seat auditorium, music practice rooms and art studios.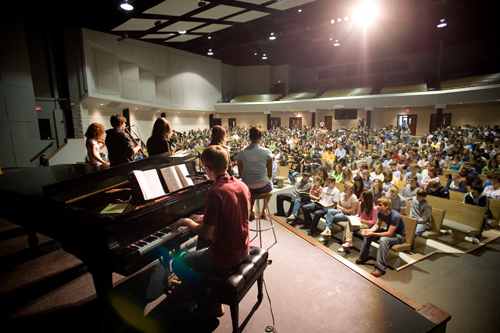 LMH Fall 2021 Production
Scapino!
Scapino is a hysterical play that takes place on the docks along the Mediterranean Sea in Naples, Italy.  This slapstick comedy is about two couples, who, against parental opposition, get married.  Enter Scapino!, a bit of a scoundrel and a rogue who creates confusion and mix ups in order for the couples to receive parental blessings on their unions. When "Scapino!" opened on Broadway, the show received rave reviews from every critic.  Walter Kerr of New York Times wrote "If you miss it, you will be crazy and if you let your kids miss it, you will be simply inhuman."  Scapino! will be performed on the Lancaster Mennonite stage on November 4-6 at 7:00 pm and on November 7 at 3:00.  Tickets may be reserved online at boxoffice@lancastermennonite.org or by calling our box office at 717-740-2456.
LMH Spring 2021 Production
ALL THE WORLD'S A STAGE
About the Play
Throughout the history of humankind, each community has communicated their values and social mores through the medium of folk tales, dances and songs. This spring, the Lancaster Mennonite HS Drama Department is producing "All the World's A Stage" that capitalizes on this rich tapestry culture left to us by our forerunners.  This collection of 6 folk tales from various corners of the globe – Italy, India, Spain, West Africa, Ireland and Arabia was originally written for and produced at University Park at Penn State, from 1994-1996.  The tales will be interspersed with songs and dances from various regions. Each tale was thoroughly researched to maintain authenticity.
Join Us Outdoors!
Are you tired of being stuck at home?  Do you need a night out? More important do your children need a night out?  Then why not give them a chance to take a tour of the world without needing to leave Lancaster!  Come on over to Lancaster Mennonite for a unique theatrical experience that is staged with warmth, humor, and is family friendly.
The Spring Show will be held outside on the porch of the Lancaster Mennonite HS dorm, Thursday-Saturday, April 29- May 1 at 7:00 pm and Sunday afternoon, May 2 at 3:00 pm.
Though there is no cost, tickets are required and, patrons are encouraged to give a generous donations to the Lancaster Mennonite drama departments.  Tickets may be reserved  at boxoffice@lancastemennonite.org  or by calling the box office, 717-740-2456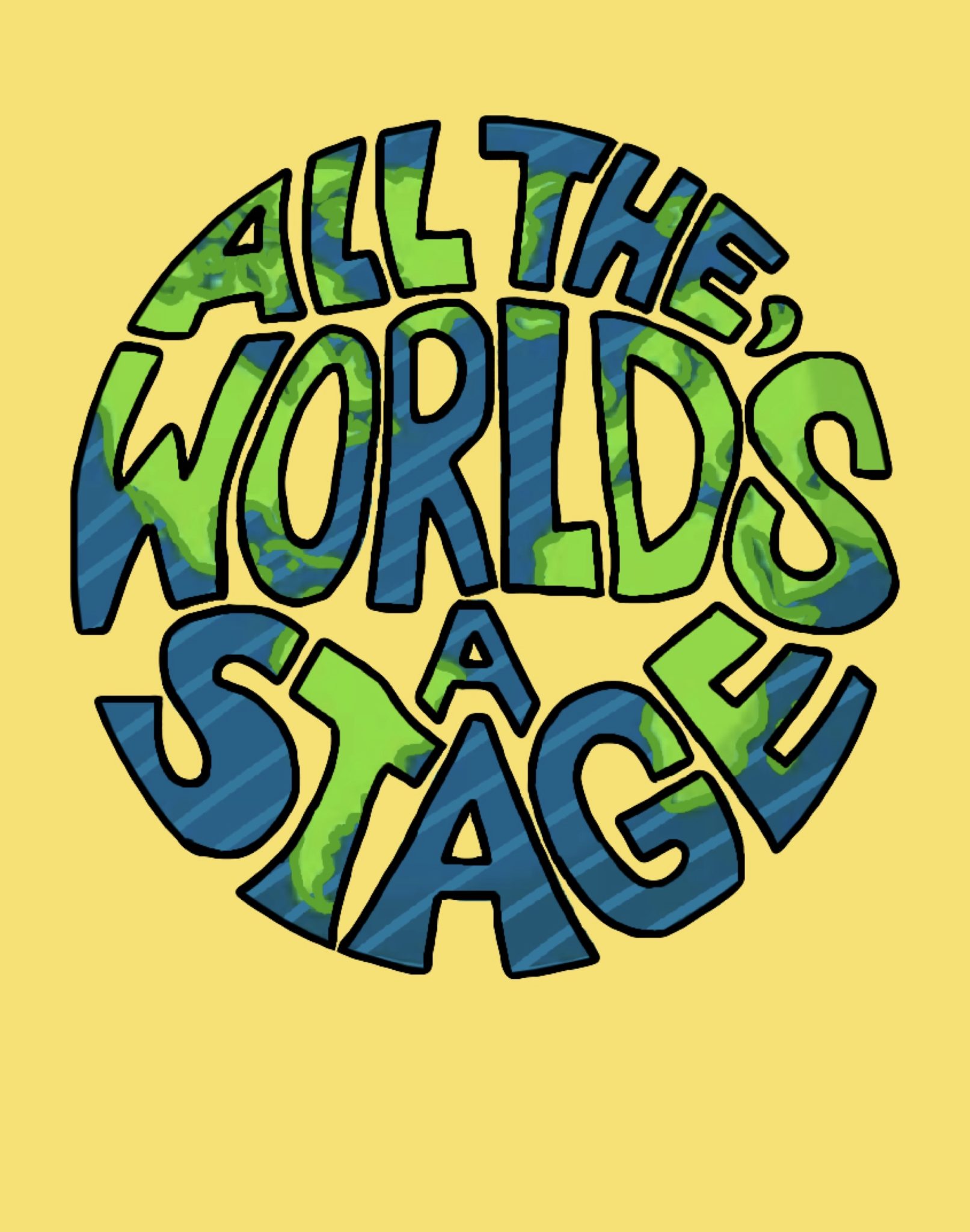 LMH Fall 2020 Production Recap
ALL I REALLY NEED TO KNOW I, LEARNED IN KINDERGARTEN
Based on Robert Fulghum's best selling books, the show takes a funny, insightful and heartwarming look at what is profound in everyday life. This tightly woven stage adaptation is an evening of theatrical storytelling that utilizes a revue format, with monologues, dialogues and multiple voice narration. The many delightful stories feature colorful characters such as: a shy little boy who insists on playing the pig in his class production of Cinderella and steals the show; a man whose dream of flying carries him 11,000 feet over Los Angeles in an aluminum lawn chair lifted by 45 helium filled surplus weather balloons; a mother of the bride who brilliantly orchestrates the perfect wedding until the bowling ball of fate rolls down the aisle; and a modern day Greek philosopher who finds the meaning of life in a piece of broken motorcycle mirror from WWII. These stories and the many others are about all of us and celebrate our very existence, from the whimsy of childhood to the wisdom of old age."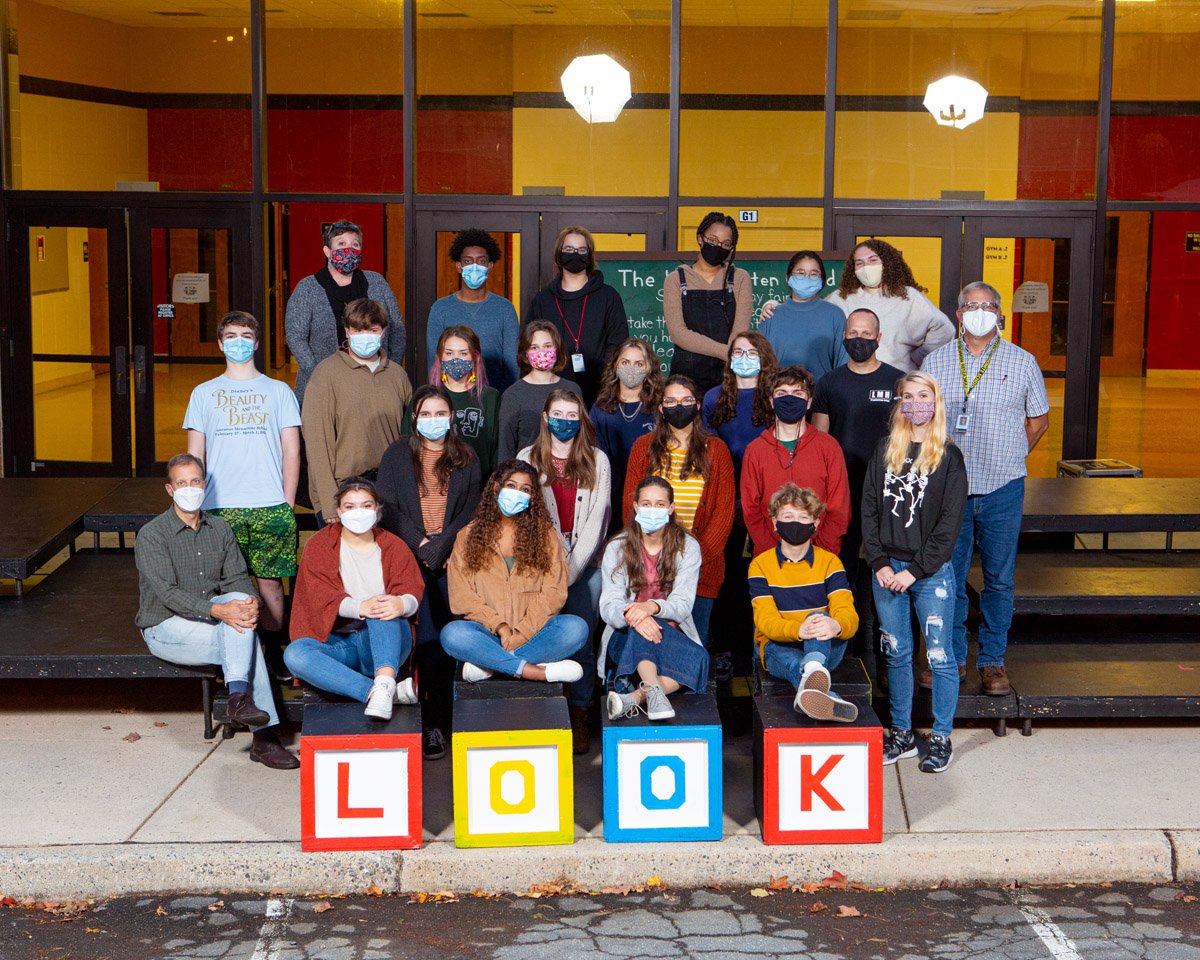 Visual Arts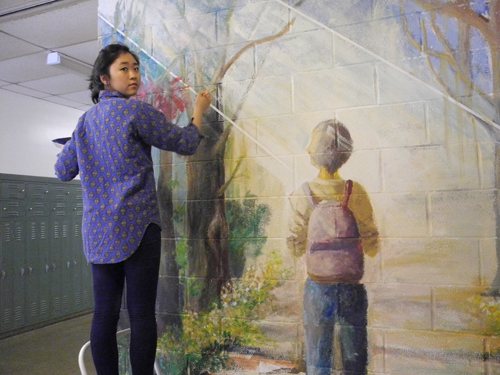 LMH art courses cultivate reflection and aesthetic sensitivity to cultural expressions worldwide. An awareness and appreciation for all of God's earth and people leads to constructive creativity.
At the high school, twelve art courses are offered, including sculpture, drawing, painting, ceramics, design, photography and digital photography. Explore all of the options for art classes at our full curriculum guide below.
Drama
LMH provides students with on-stage drama/theatre opportunities that cultivate and showcase creativity and self-expression while challenging them to a deeper understanding of people and issues.
LMH students have the opportunity to participate in two dramatic productions each year, one of which is a major musical. LMMS students have the opportunity to participate in some LMH productions and also have their own middle school production.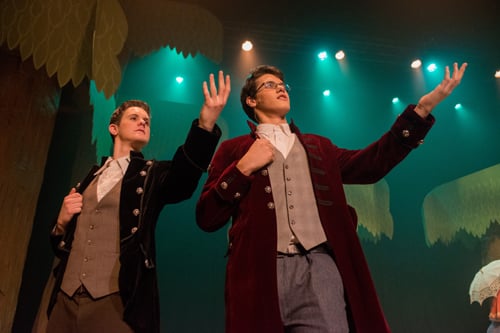 Drama Statement
The LMH drama program is committed to authentic story telling. . . At times, truthful storytelling requires the portrayal of attitudes and actions that are contrary to our understanding of God's desire for us. Our belief is that the story challenges us to think critically and wrestle with life and human brokenness. Engaging in this challenge strengthens our ability to serve the world as God's instruments of healing and hope.
Music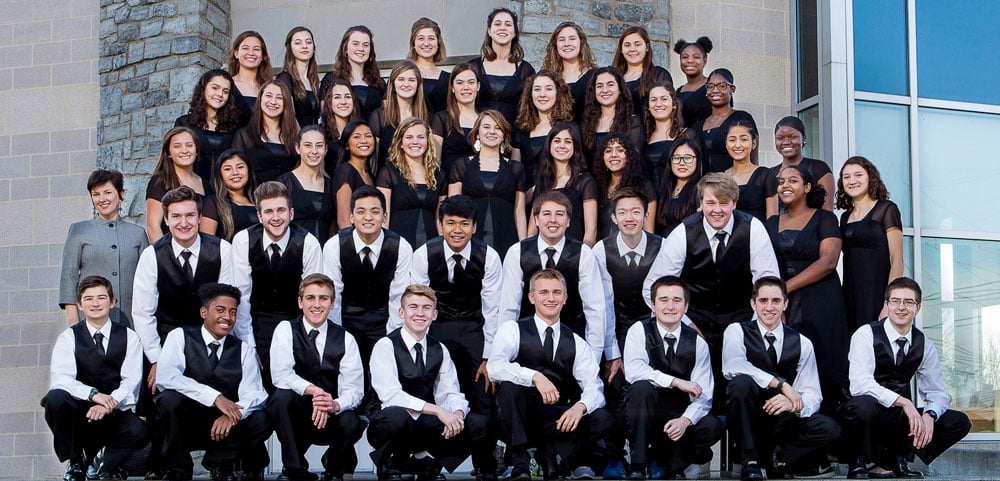 Vocal Music
Students have the opportunity to participate in several vocal groups and take voice instruction. The school's auditioned select choir, the Campus Chorale, has an established reputation for excellence, and many Chorale members win local, regional and state awards.
Instrumental
LMH offers performance opportunities with String Orchestra, Concert Band and Jazz Ensemble. Piano and guitar classes are available as part of the music curriculum. Especially gifted students can participate in the Advanced Music Studio at the Lancaster Campus.
Middle School Music
Sixth grade has a general music class throughout the school year and may also elect to be in one of the performing groups: Concert Band, String Ensemble or Choir ($20 music fee for choir). Seventh-grade students who are not part of the performing ensembles are required to be in a general music class. Eighth-grade students may elect to take music classes.
Mennonite Children's Choir of Lancaster
A program of Lancaster Mennonite School as a service to the community, MCCL offers auditioned and non-auditioned choral opportunities for children in grades 1 through 12. Singers do not need to attend Lancaster Mennonite School to participate.