What happens in the MakerSpace?
We provide students a place to walk through the steps of planning, designing and creating projects with their hands that are rooted in real world problem solving.
We integrate STEAM: science, technology, engineering, art and mathematics in an interdisciplinary and applied approach.
The MakerSpace gives students the opportunity each week to work through the design process as they collaborate, innovate, tinker, create, build, prototype, and problem solve real world problems.
Is there a MakerSpace at every campus?
We JUST STARTED offering the MakerSpace into our curriculum at the Locust Grove campus for the 2019-20 school year, and it is also available at our New Danville campus!
Benefits of a MakerSpace
Developing creativity skills

Developing critical thinking and problem solving skills

Promotes differentiation and multiple intelligences

Builds enthusiasm for learning by engaging students actively in the learning process

Applying knowledge to practical problems

Collaborating with other students in meaningful ways

Gaining confidence in their abilities

Helps to prepare students for the future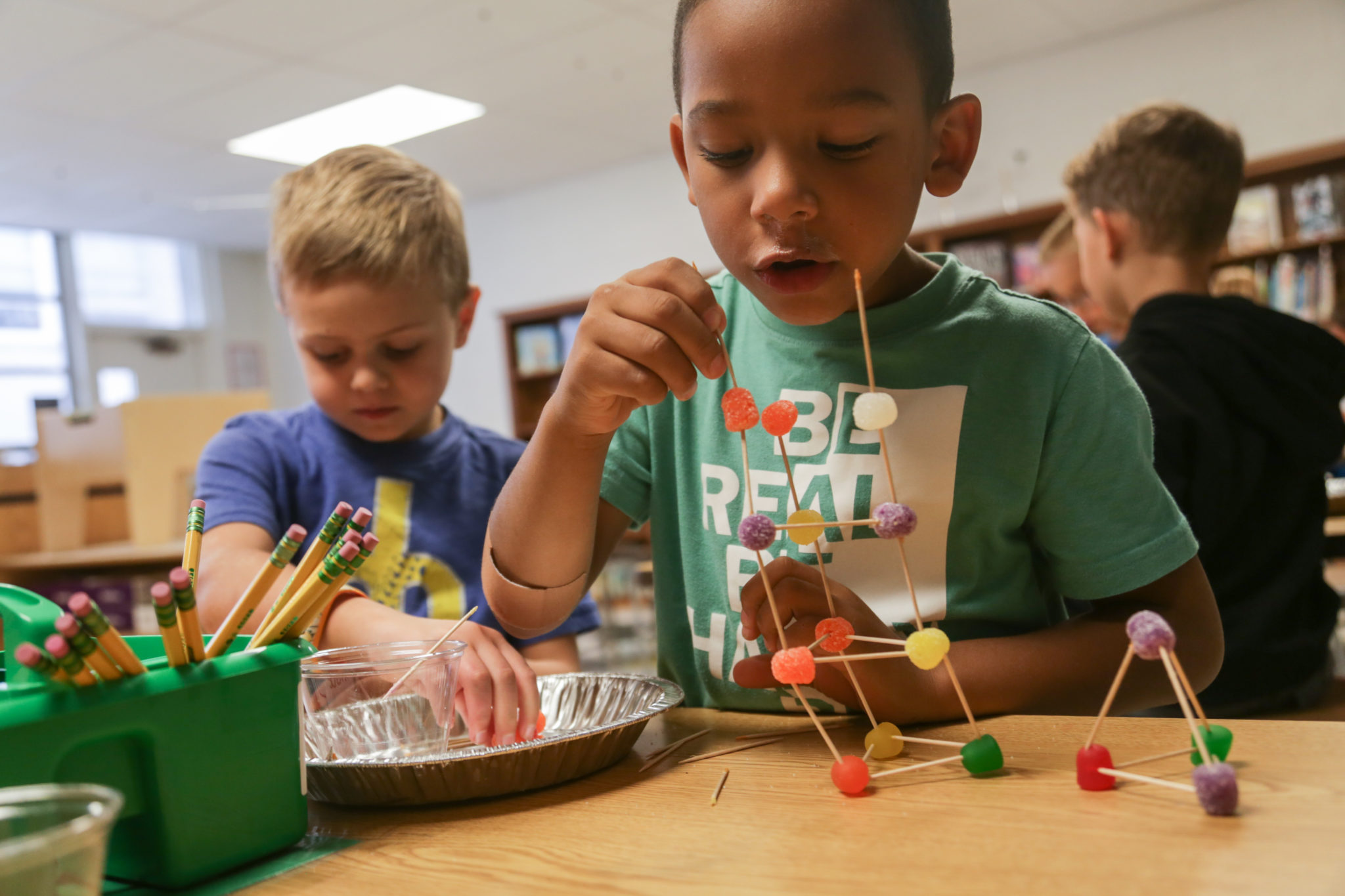 Potential Projects
Example Project #1: Big Bad Wolf Structures
A Kindergarten class built structures that could withstand huffing and puffing from the big bad wolf. They even tested out the strength of their structures with strong fans!
Students utilized multiple classes over a few weeks to walk through the steps of planning, designing and creating their unique solutions to this challenge.
Example Project #2: Creating Paper
Due to the shift in recycling, locally the school can no longer recycle paper. So 4th graders learned how to create recycled paper from old newspaper.
Teachers taught students how to take a real world problem and find a unique, simple solution.