Posted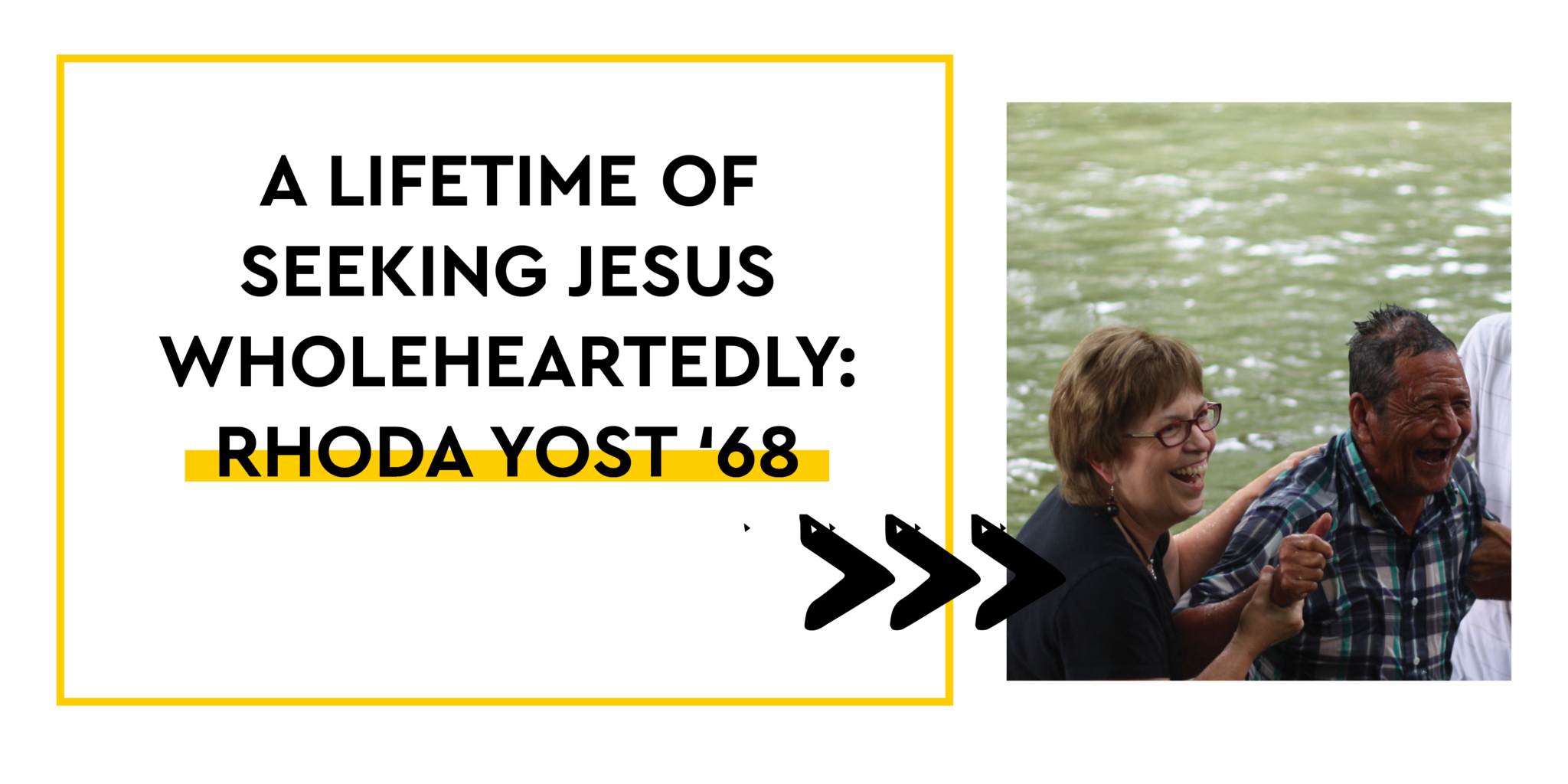 BY: RHODA YOST '68 AND AUBREY KREIDER, DIRECTOR OF MARKETING & COMMUNICATIONS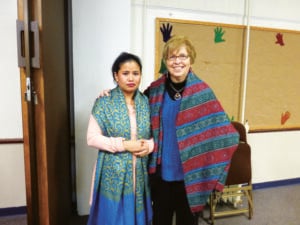 Following Jesus wholeheartedly has been the life desire of RHODA YOST '68 from the time she committed her life to Christ at the age of 10. She shares, "This has been the defining purpose that has guided my life journey."
As a teen, she was particularly impacted by a week of revival services at LMH. During that week her faith was deepened ass he experienced the Spirit at work through answered prayers. Schedules were adapted as the whole student body experienced God doing transforming work in their hearts.
She reflects, "This early foundation of experiencing God in our midst helped me to face the challenges of life that would come with an awareness that Jesus is present, willing to intercede, guiding my steps, and offering me grace and mercy in my blunders. I recognized the value of listening for His voice through Scripture reading and study, meditation and journaling, and confirmation from Christian community."
One such confirmation came at the end of her years of teaching at LM's New Danville campus. A conversation with Judi Mollenkof, the principal, confirmed what was in her heart when Judi encouraged Rhoda to pursue pastoring. Following Jesus wholeheartedly guided this decision for Rhoda to go to seminary at age 53.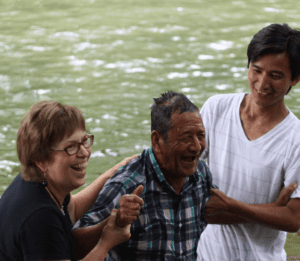 Then, in 2011, Rhoda stepped into the unknown of planting a "missional community" with a group of Nepalese refugees and ethnic Americans. She shares, "My life was transformed as I had to learn more deeply to walk by faith not by sight. Seeking God's voice and persevering through misunderstanding and resistance had to be a daily practice. It required humility to learn new ways of thinking and viewing life as we learned to walk together cross-culturally. Having the opportunity to share the Story of Jesus across cultures and see many come to faith was worth all of the struggle."
Her current journey again calls her to follow Jesus wholeheartedly as she cares for her husband with dementia. "Again I am being shaped into the character of Christ on the days filled with repetition and caregiving. Thankfully I have journeyed with Jesus long enough to know that He is present in this also and His grace and mercies are new every day," she shares.
She has a motto in her kitchen by Katrina Mayer that states, "You can't find happiness at the end of your journey if you didn't bring it with you all along." Though it refers to happiness, she believes that seeking Jesus wholeheartedly is also a practice that grows and grows as you learn in every season of life to make it your driving motivation.