Posted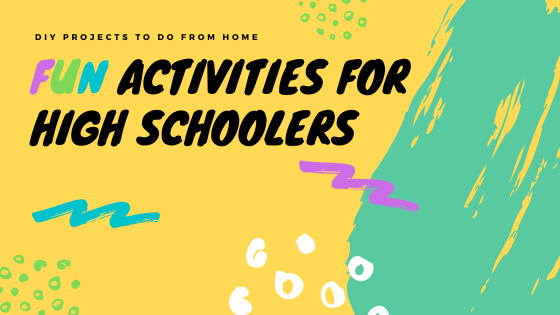 Families are trying to balance working from home or keeping kids engaged in learning and busy during this long break from school during closures and social isolation due to COVID-19.
Lancaster Mennonite School has continued to operate remotely for all of our students in grades PreK-12. Our creative, passionate teachers have continued to develop innovative, quality educational experiences for our students to do online or remotely from home. We wanted to share some resources from our pro teachers that you can do with your kids at home to continue to inspire learning and fun! See below activities and lessons for learning at home with your High School age kids.
Prepare "No Bake" Energy Bites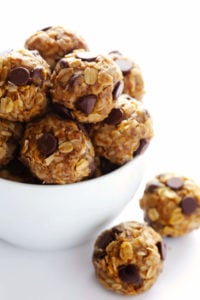 An assignment in one of our High School Foods Classes was to make these delicious no bake energy bites. The recipe is easy to make, full of good ingredients, and the final product is delicious!
Ingredients: Oats, shredded coconut, peanut butter, ground flaxseed, chocolate chips, honey, vanilla extract and chia seeds (optional).
Steps: Stir everything together, chill in fridge, roll into balls, and serve or store for later!
They are easy to make and the recipe offers a number of substitute ingredients if you don't have all of them readily available or want to try something different, like pumpkin pie spiced ones.
See the full recipe with detailed ingredients and instructions – click here at Gimme Some Oven's website.
Make a New Recipe Together

One of the assignments for a Foods II and International Cuisine class from Mrs M, our Family and Consumer Sciences Teacher, was for students to select a recipe from the NY Times self-quarantine recipe selection she provided.
Examples:
A family created a Chop event.
A student had a hankering for ramen, and went to the Asian market for the supplies to make it. You can see the photo on the right – it looks delicious and beautiful!
Try out one of NY Times self-quarantine recipes yourself to try a new dish while you have the time to explore cooking by yourself or for your family!
Explore Your World Through Photography

With all the trees and flowers blooming to life, there are plenty of ways to explore your neighborhood, backyard or house by yourself through the lense of a camera (whether on your phone or a more professional one).
Here are some ideas for "assignments" of what to photograph on your next outdoor (or indoor) exploration:
Your color – Take a series of objects you discover that are all the same color. Then reflect on the difference in texture, pattern, form, function and tone of these objects all together.
Monochrome – Take a series of abstract black and white images, which focus on nature and architecture. Take some photos on the MONOCHROME (black and white) setting, and think a lot about the lighting and contrast as you take and look back at these photos.
Find letters – Look for objects and shapes that resemble letters. When finished, you could spell out a word or phrase with all the letters you've found.
2 Dozen – Pick a location. Stand in one spot and make 24 unique photographs while standing in the same place. You cannot move your feet. This will push you to be really creative with your gear and surroundings.
We'd LOVE to see your projects when you've completed them! Please share your photos with us at: info@lancasermennonite.org. Thanks and keep creating!