Posted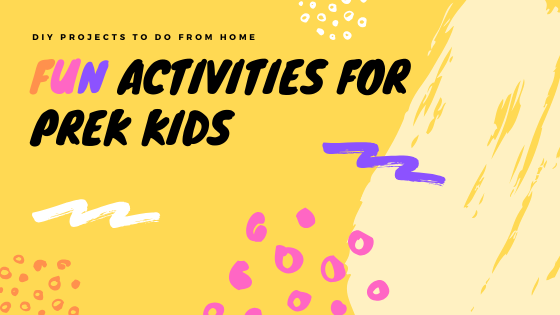 Families are trying to balance working from home or keeping kids engaged in learning and busy during this long break from school during closures and social isolation due to COVID-19.
Lancaster Mennonite School has continued to operate remotely for all of our students in grades PreK-12. Our creative, passionate teachers have continued to develop innovative, quality educational experiences for our students to do online or remotely from home. We wanted to share some resources from our pro teachers that you can do with your kids at home to continue to inspire learning and fun! See below activities and lessons for learning at home with your Pre Kindergarten age kids.
Make Fruit Kebabs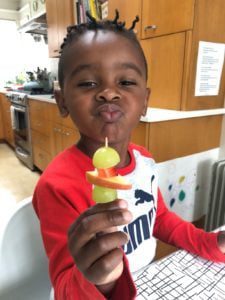 This delicious recipe is the perfect snack project for you and your child to make together. Our new Danville PreKindergarten Teacher, Mrs. Roth makes mini kebabs at school, but shares how to make them at home.
Supplies:
Toothpicks
Fruit – clementine slices, halved grapes, apple slices, berries, pineapple chunks, cheese chunks (or whatever you have on hand)
Instructions: 
1.  Get your child several toothpicks.
2.  Give your child the cut up food items.
3.  They will slide these food items on each of their toothpicks until the toothpicks are full.
4.  Now the fun part:  Your child will take off each food item, one at a time, and pop it in their mouth!  Yum!!
Reuse it! Use "Junk" to Practice Reading
Here is a glimpse into a virtual circle time with Mrs. Miller's PreK class. Recently her class has been learning about Reducing, Reusing and Recycling. In today's video they learn how to reuse their trash to make treasures, music and practice reading words, from everyday objects, like a toilet paper roll, oatmeal container, cups and boxes. Don't Lose It – Reuse It!, and will use cubes to do some estimating and measuring. So have fun today from home with these lessons and ideas from LM's PreK teacher, Mrs. Miller!
DIY "Junk" Collage Art Project
This is the one time it's okay to dig through your trash! Dig through your trash and recycling to find some "junk" items that you might use to make a collage. PreK teacher, Mrs. Miller walks you through the steps of how to make a beautiful collage out of things you were going to through away combined with your simple art supplies (paint, tape, glue, etc.). A great reduce and reuse project for kids to do at home with supplies you already have!
Create Sidewalk Chalk Eggs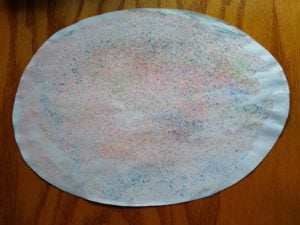 Our PreKindergarten Teacher at our New Danville Campus, Mrs. Roth, shares the supplies and steps of how to create this Easter craft with your child.
You need these supplies:
Sidewalk

 

chalk

White paper
Elmer's glue
Paint brush
Plastic fork or spoon
Here's how:
1.  Cut an oval out of a plain white piece of paper.
2.  Dilute the Elmer's glue with water and brush the diluted mixture on to the oval.
3.  Get a piece of 
sidewalk
chalk
.
4.  Take a plastic fork and scrape the side of the 
chalk
 until 
chalk
 dust goes on to the oval.
5.  Use different colors of 
sidewalk
chalk
, scraping the 
chalk
 sideways to create a colorful Easter egg with the 
chalk
dust.
DIY Milk Jug Bunny Planter
One of our LM Pre Kindergarten classes at our Locust Grove Campus is focusing on reducing, reusing and recycling these days. The teacher, Mrs. Miller, shared this craft idea with her kids about how to make a milk jug planter from an empty milk carton using a spring craft theme. This DIY planter is an environmentally friendly craft for kids that can help teach your little gardeners to embrace their green thumbs while learning about the importance of upcycling.
Here's how:
1. Use a permanent marker to trace a rabbit shape (create the ears on the sides) onto the bottom of the recycled milk jug.
2. Using scissors,cut out the rabbit. Poke a few holes in the bottom to let excess water run out.
3. Take the bottom half and decorate – you can use felt to help prevent damage if your pot is outside.
4. Fill with soil and plant some seeds or a seedling and watch how they grow each week. Try parsley or basil for something you'll be sure to incorporate into a weekday meal.
For complete directions and more ideas on how to recycle milk cartons as craft projects, check out this website: https://milklife.com/articles/breakfast/plant-good-morning.
We'd LOVE to see your projects when you've completed them! Please share your photos with us at: info@lancasermennonite.org. Thanks and keep creating!