Posted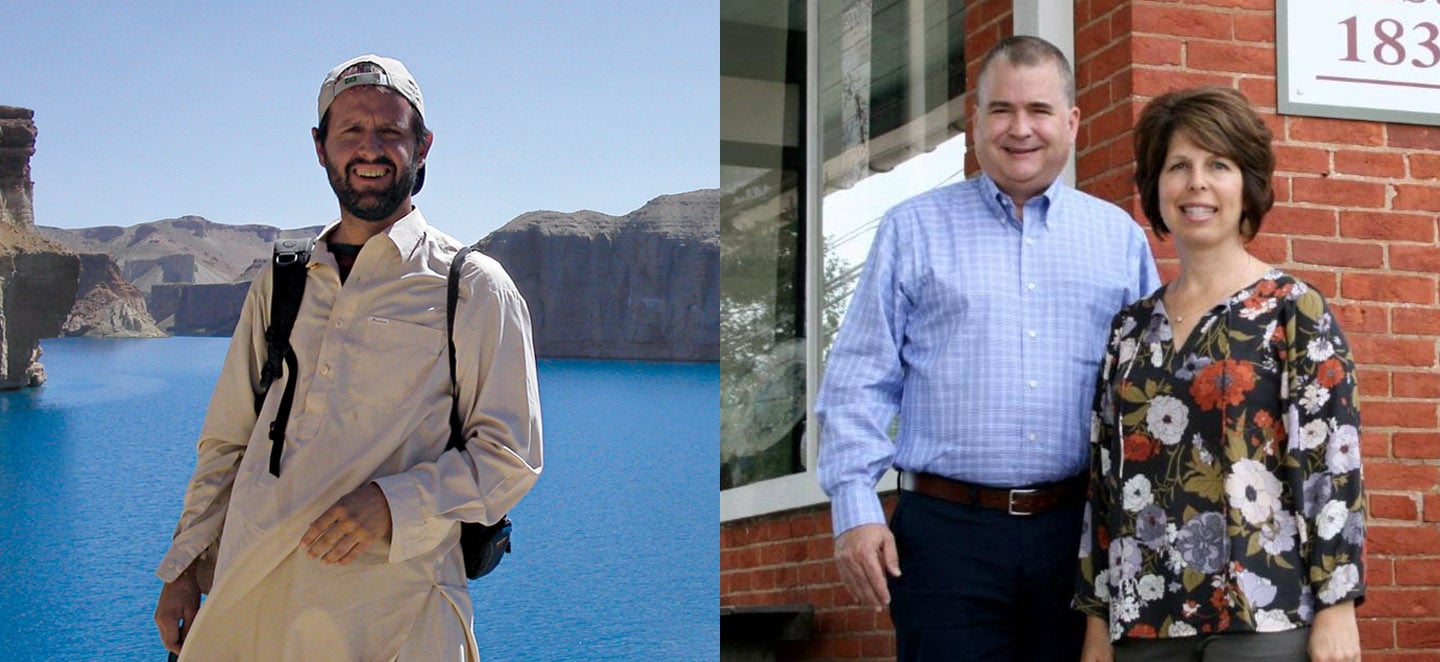 Alumni
 of the 
Year
 is presented yearly to one or two 
alumni
 who recently have made a significant contribution through service in their community, profession, family or church. Recipients are selected from nominations made by LM 
alumni
, 
Alumni
Association, faculty, board of directors and other friends of LM.
We are so pleased to announce the LM Alumni of the Year for 2019. They have each made an extremely important impact in the lives of the people they interact with and demonstrated in practice how to live out their faith. LM is excited to be honoring three individuals this
year
; Glen Lapp '87, Dean Mast '84, and Jan (Steffy) Mast '85.
Each of the alumni or family/friends on behalf of the Alumni will be reflecting and honored in Chapel on Oct 3 & 4, and we are excited to celebrate with them. Join us in honoring them!
GLEN LAPP
Class of '87 –
Medical Missionary & Peacebuilder

Glen dedicated his life to serving those in need. From Native Americans, to war-torn Afghanistan, Glen served others with love, respect and his medical training as a nurse. Glen was adventurous, loved sports and experiencing new cultures.  A friend noted that "Glen was a blessing to me whenever I saw him, usually on a volleyball court. He had a great way of encouraging people."
DEAN MAST Class of '84 & JAN MAST
Class of  '85 – ENTREPRENEURS & COMMUNITY SUPPORTERS

Dean and Jan Mast, are co-owners of The Old Country Store, named "One of the 10 best quilt shops in the United States" by Better Homes and Gardens' Quilt Sampler magazine. Their commitment to their employees, community and product speak to their heart for service to others and their community. Both Dean and Jan have served their church, LM and community in many ways. Their quiet leadership, call to excellence and care are evident in all they do.
Look for their story in the next edition of Bridges on Makers and Creators, about the local artists and hand-made products Dean and Jan support in their store!