Posted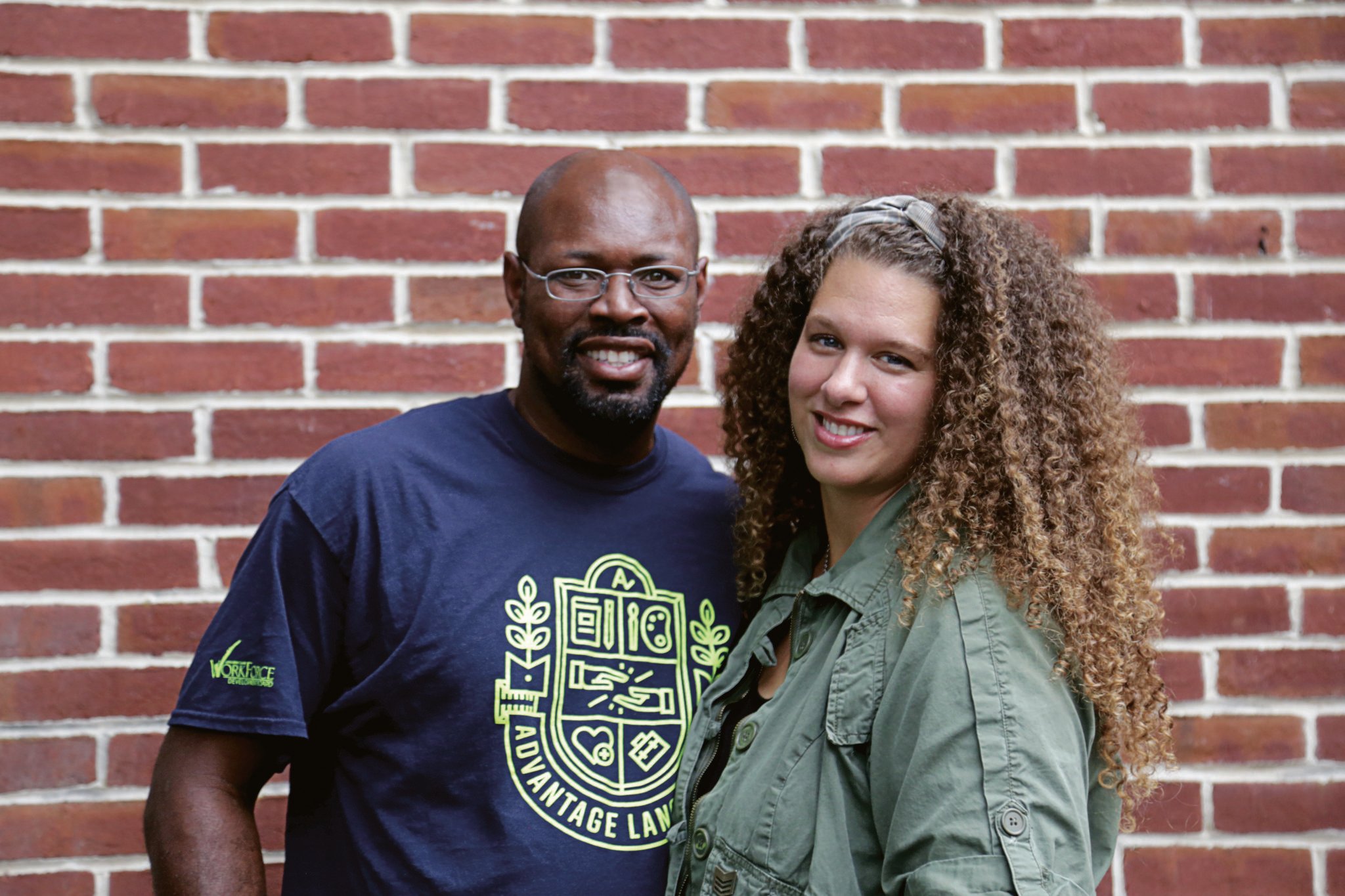 Alumni Support Each Other's Walk of Justice
By Charlotte Schreyer '15, LM Marketing Intern
CARRIE (THOMAS) BAIR '94 and TY BAIR '95 first met while attending LM. Although their paths in life diverged after graduation, eventually providence brought them back together in Lancaster, each working for justice in their community.
Carrie, growing up biracial, constantly struggled with racism and bullying in the predominantly white Lancaster community. However, when she moved to Birmingham, Alabama after graduation, she found she wasn't wholly accepted by the African American community there as well. After returning to Lancaster and overcoming her emotional scars from abuse, she found that she wanted to help others who had gone through similar struggles. Now, as a licensed social worker, Carrie works to help the most vulnerable in the Lancaster community, with a focus on pregnant and postpartum women. She believes we all have "the opportunity to build bridges of peace. As a social worker I am honored to assist some of our most vulnerable families, to offer opportunities to persons who have been overlooked and underserved."
Ty grew up in a family of 13, many of whom had dropped out of school and fell into street gangs. After losing two of his siblings to street violence, Ty came to value education as the ender of the cycle of poverty, working hard to finish school and become a teacher himself. After noticing how children in his Lancaster city school district often lost their learning over the summer, he worked with a fellow teacher to start Advantage Lancaster, a summer program which engages and educates inner-city students in the summer. Today, the organization serves and mentors dozens of school students.
Ty and Carrie reunited after Carrie returned to Lancaster. Finding their connection from their years at LM still strong, they got married in 2005, and are currently raising two 10- and 11-year-old boys. Carrie says "Ty and I are passionate about building up the community and kingdom. We both came out of dark situations and trauma, peace was not always evident in those moments, however God was ALWAYS present and used those life experiences to further His kingdom."