Posted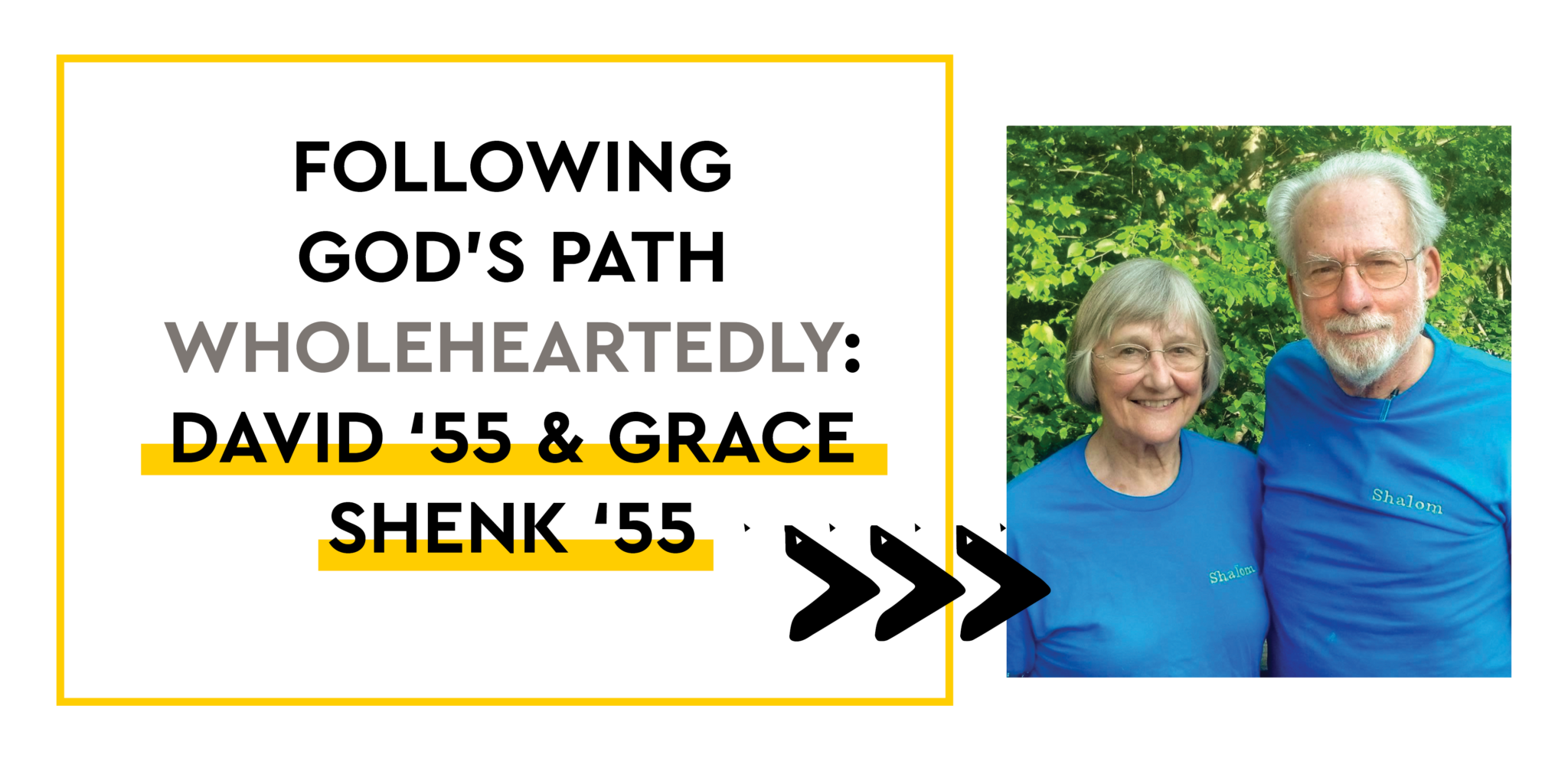 BY: JON HEINLY '03, DIRECTOR OF ADVANCEMENT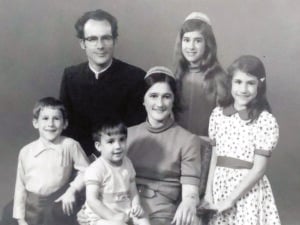 DAVID SHENK '55 recounts vividly the moment when he committed himself to Seek Jesus Wholeheartedly. One night, as a five-year-old in Tanzania where his family was serving as missionaries, David recalls, "The Lord woke me up." He went to his parents and shared that he needed Jesus. From that day on, he felt an "irrevocable call" to be an ambassador of the Gospel of Jesus Christ, especially in places where the good news of Jesus had not yet reached.
GRACE (WITMER) SHENK '55 attended Lancaster Mennonite for all four years of high school and met David when he moved from Tanzania to the U.S. for his junior and senior years and began dating in their senior year. Grace too was seeking Jesus wholeheartedly, but she did not feel the same call to international ministry. After they made the hard decision to go their separate ways, Grace experienced God working in her heart and she told God that she was willing to go wherever He leads. David and Grace recommitted themselves to follow Jesus together.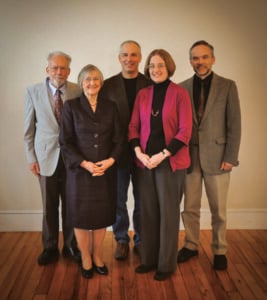 They had been married for four years, and the first two of their four children had been born, when Merlin Grove was killed while serving as a missionary in Somalia, and Grace felt God speak to her: "You'll be taking their place." When she shared this with David, he agreed that God was leading them there. Confirmation came when Eastern Mennonite Missions, knowing nothing of what they were already sensing, invited them to do just that. It was one of many open doors through which they chose to walk by faith.
During high school, David served as senior class president at LM, where he tested and formed his leadership skills. He was already known for his storytelling, which would become a hallmark of his ministry. In their senior yearbook, his classmates described him as a "great yarn-spinner." Grace notes the importance of the friendships that they formed at LM, relationships that were a key source of support as they went on to serve for extended periods in Somalia, Kenya, and Lithuania.
David completed a BA in Social Studies & Theology at Eastern Mennonite (College) University. Grace completed a degree in Pastoral Counseling through Evangelical Theological Seminary in Missouri after two years at EMU. David's pursuit of higher education included a master's in Social Studies Education and culminated in his PhD in Religious Studies Education and Anthropology, both from New York University. This academic credential opened many new opportunities in the Islamic world, and David's reputation grew as a Christian writer, speaker, and dialogue partner who engaged Muslim colleagues with love and respect. He was invited to create a Bible study series, The People of God, for Muslims, which has been translated into 13 languages and has been taught to thousands of students globally.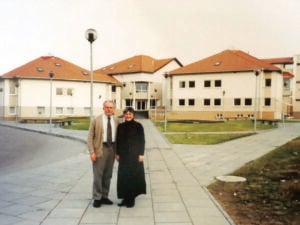 At the core of his many books and articles are four books that focus on themes of witness, dialogue, hospitality, and peacemaking. Of these, A Muslim and a Christian In Dialogue, captures the essence of the Shenks' lifelong ministry. David and his best friend, Badru Kateregga, wrote this resource based on their conversations as academic colleagues and friends. These dialogues and their friendship embody David's and Grace's commitment to building bridges and following Jesus as peacemaker. When David speaks of peacemaking, his tone and body language communicate his passion, and he articulates clearly that his hope is that others will understand the significance of the beginning of Genesis–that every person is made in the image of God. For David, this is the truth that can transform cultures, systems, societies, and individual relationships because it will change our treatment of every person. For others who seek to be peacemakers, he emphasizes this good news, that we are made in the image of God. He says simply, "Learn that; practice it."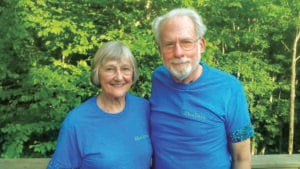 It is this posture of love and respect that has opened so many doors for David and Grace and has led to David being a global leader in Muslim-Christian relations. Reflecting on their lifetime of ministry, Grace highlights a verse that has been a theme for them as a couple: "Always be prepared to give an answer to everyone who asks you to give the reason for the hope that you have. But do this with gentleness and respect" (1 Peter 3:15 NIV). She emphasizes this last line, and it is clear that the gentleness and respect of Jesus has shaped each of them deeply.