Posted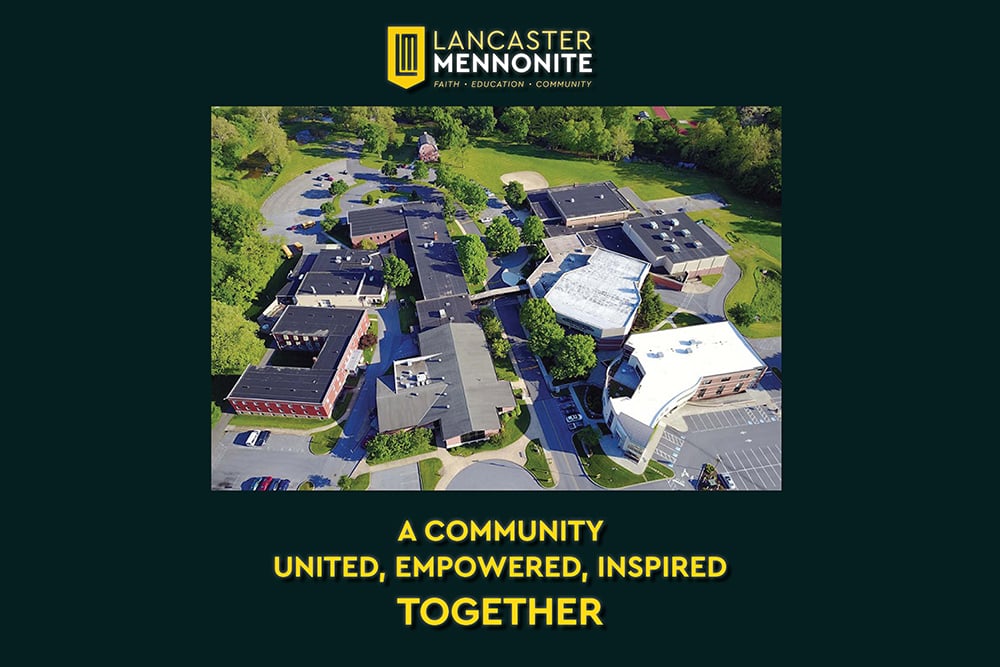 NEWS RELEASE
LANCASTER MENNONITE
2/12/2021
LM Announces Plans to Unify Grades PreK-12th at One Campus
In The Future, All Students Will Attend the Lincoln Highway Location (Lancaster Campus)
Lancaster, PA – On Friday, February 12, the Board and Administration announced in Town Hall meetings to faculty, staff, families, and students that they would unite their three campuses: Locust Grove and New Danville on the Lancaster Campus (Lincoln Highway) beginning in the 2022-23 school year.
The impact of changing demographics, combined with aging school facilities, increased school choice, historical debt, changes in churches and conferences, and declining international attendance caused the Board to wrestle with the question of the best future for LM for the past several years. 
Board Chair, Kathy Beiler, said, "We are excited to announce that together with the Administration we have envisioned a campus where we can bring the best of our school together for every student. It will make the most effective use of our space with expanded programming, outdoor education, and a shared curriculum. Uniting teachers and programs will allow us to collaborate and educate our students together."
Locust Grove merged with LM in 2003, and New Danville in 2001. Locust Grove is 1.5 miles from the Lancaster campus, and New Danville is about seven miles away.
Facility Plans & Renovations
There is plenty of room to accommodate all grades at the Lancaster campus, and it will provide the opportunity to reimagine and remodel existing buildings to accommodate the unique needs of each grade level.
The elementary students will be located in the Rutt Building with two elementary streams – one English track and one Spanish Immersion track. 
Middle school (MS) students will be located in the newly renovated lower level of the '64 education building. 
High school (HS) students will move to a newly renovated 2nd floor of the '64 education building and the south end of the lower level with larger classrooms. New science labs will be built in the current media center space, and there will be a new space for the media center, yet to be determined. The Family and Consumer Science department will move to newly renovated classrooms on the second floor of the Book Building. 
A beautiful new playground space will also be built off the west side of the Rutt Building. There will be a new pick up and drop off lane created off of Greenland Drive at the west side of the Rutt Building for the elementary students. 
"We want to be clear that Lancaster Mennonite is fiscally healthy and strong, and we are putting this plan in place to remain healthy. Allocating our resources in a united and updated campus will benefit our entire student body and staff," said Beiler. 
They plan to sell both the Locust Grove and New Danville campuses and use the proceeds to renovate and develop the Lancaster campus to serve all students more effectively, continue to pay down debt, and build the endowment.