Posted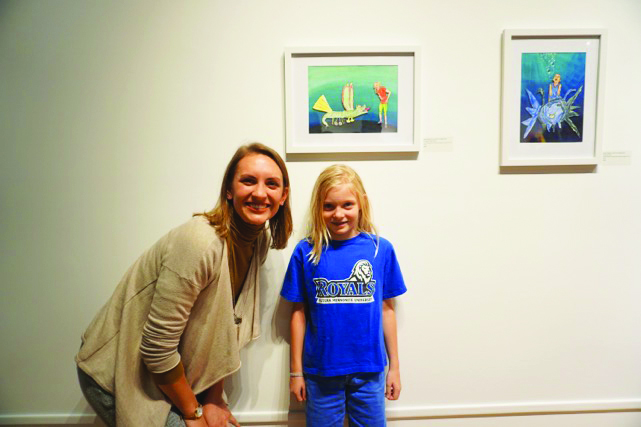 At the October 11th artist's reception for Eastern Mennonite University's latest gallery exhibit, the university hosted several students that were much younger than most of the student body. Six students from Lancaster Mennonite's Locust Grove and New Danville campuses were featured in Jenna Longenecker, their art teacher's exhibition. Over the past year, Ms. Longenecker selected art created by several of her students, and, with their parents' permission, created a portrait of each young artist to be displayed alongside their creations.
The Reinfords, like the other families whose child's art was featured, were proud of their daughter Isabel (3rd grade). "I am sure this experience will have a lasting positive impact on who Isabel is and how she perceives herself," says her father Neil Reinford. "All this is to say we are so appreciative of the opportunity Jenna provided for Isabel and how Jenna went above and beyond. I think this is how she typically conducts herself and wanted you to know."
Bid Now
Five of these experiences are now up for bid in our Online Benefit Auction, open now through May 1! Jenna Longenecker will create portraits in collaboration with a child. Students will create drawings of "wild things", creatures from their imaginations, and Jenna will ask the students how they would interact with their "wild things" if these creatures were real. Jenna will take photos of students posing in these interactions, and then working from these photographs, created colored pencil drawings of students. Finally, she will collage her drawings and students' drawings together on painted backgrounds to create the final artworks.