Posted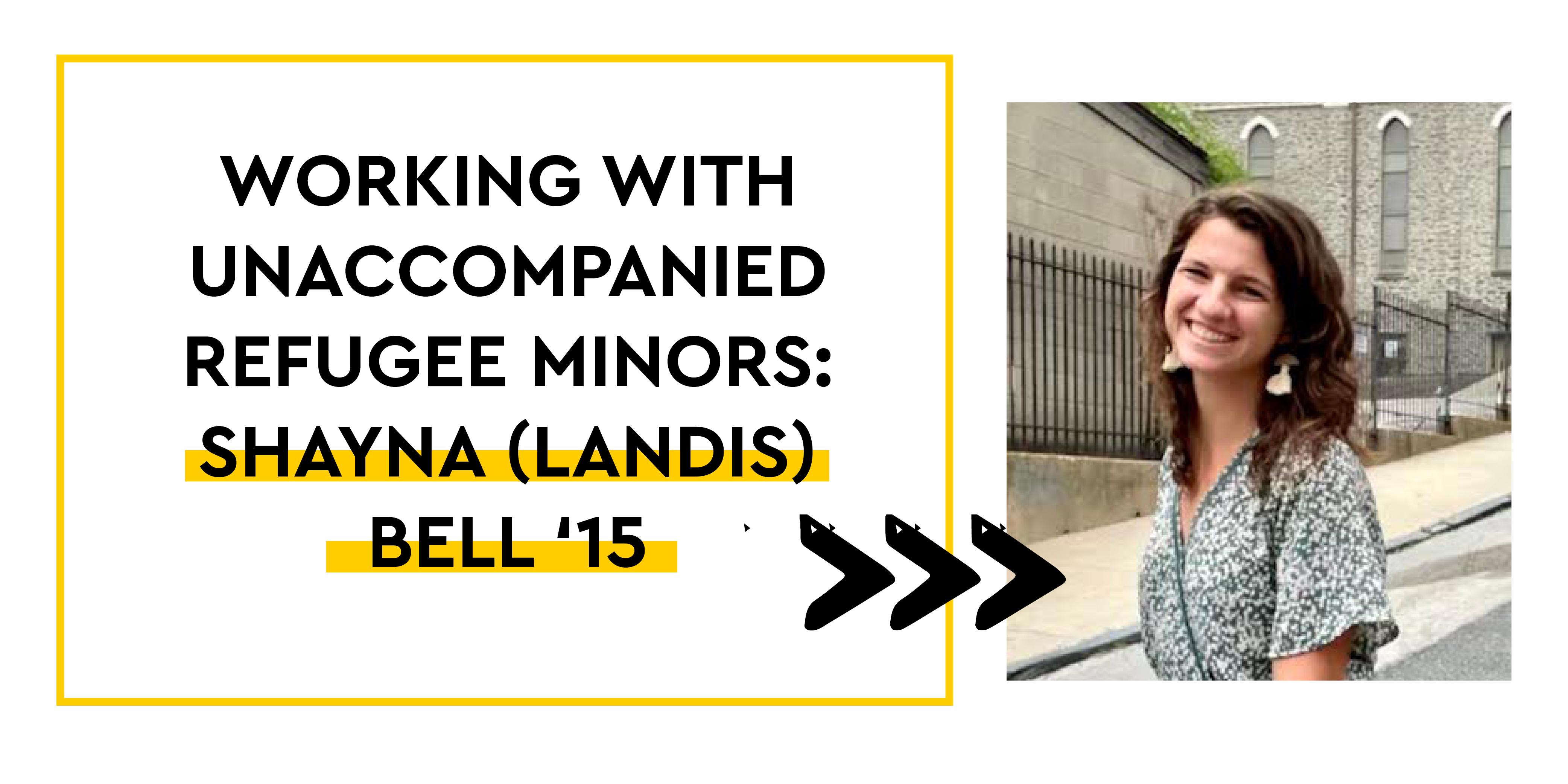 BY: BEKAH THRUSH '17, ADVANCEMENT ASSOCIATE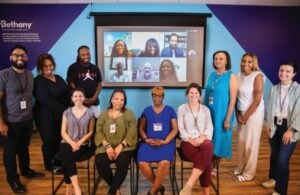 "During Jesus's ministry, He actively put himself in proximity with all types of people and showed them love." SHAYNA (LANDIS) BELL '15 follows this example through her work as a Case Manager for Unaccompanied Refugee Minors at Bethany Christian Services of Greater Delaware Valley in Philadelphia. Her current caseload includes youth from countries such as Ghana, Afghanistan, and Honduras.
Bell's international travels helped develop her passion for other cultures. One of her first experiences was on a Lancaster Mennonite mini course to Argentina, led by Spanish teacher Brent Hartzler. His ability to connect with people beyond cultural boundaries inspired her. She also credits Hartzler with her foundational Spanish skills, which she now uses regularly. While at LM, Bell says she "learned to seek Jesus wholeheartedly from the people…who displayed Jesus's love in action" by creating safe spaces for students and advocating for change.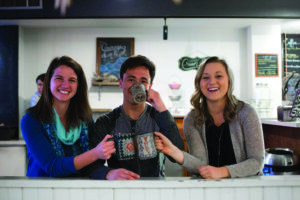 While in college at Messiah, Bell and her good friends, HALEIGH WHITNEY '15 and DAVID ALEJOS '15, started an LLC, Juntos Mugs, that sold mugs from Mexico with a positive message. Bell states, "Our aim was to uplift the artisans in Mexico by providing another outlet for them to sell their pieces of art. In this case we used business as means to be the hands and feet of Jesus."
Being equipped with these experiences allows her to invest in the lives of the youth she connects with and speak up on their behalf. In turn, they bring her inspiration and hope. "In a world that has failed them and showed them hate and violence, they choose to extend generosity and kindness. They are constant examples to me."
When discerning where God is leading, Bell believes that "if you are seeking Christ wholeheartedly, He will align you with His calling."
To learn more about the Unaccompanied Refugee Minors program, visit facebook.com/BethanyGDV. If you're interested in welcoming refugees in Lancaster PA, she recommends connecting with Church World Service.