Posted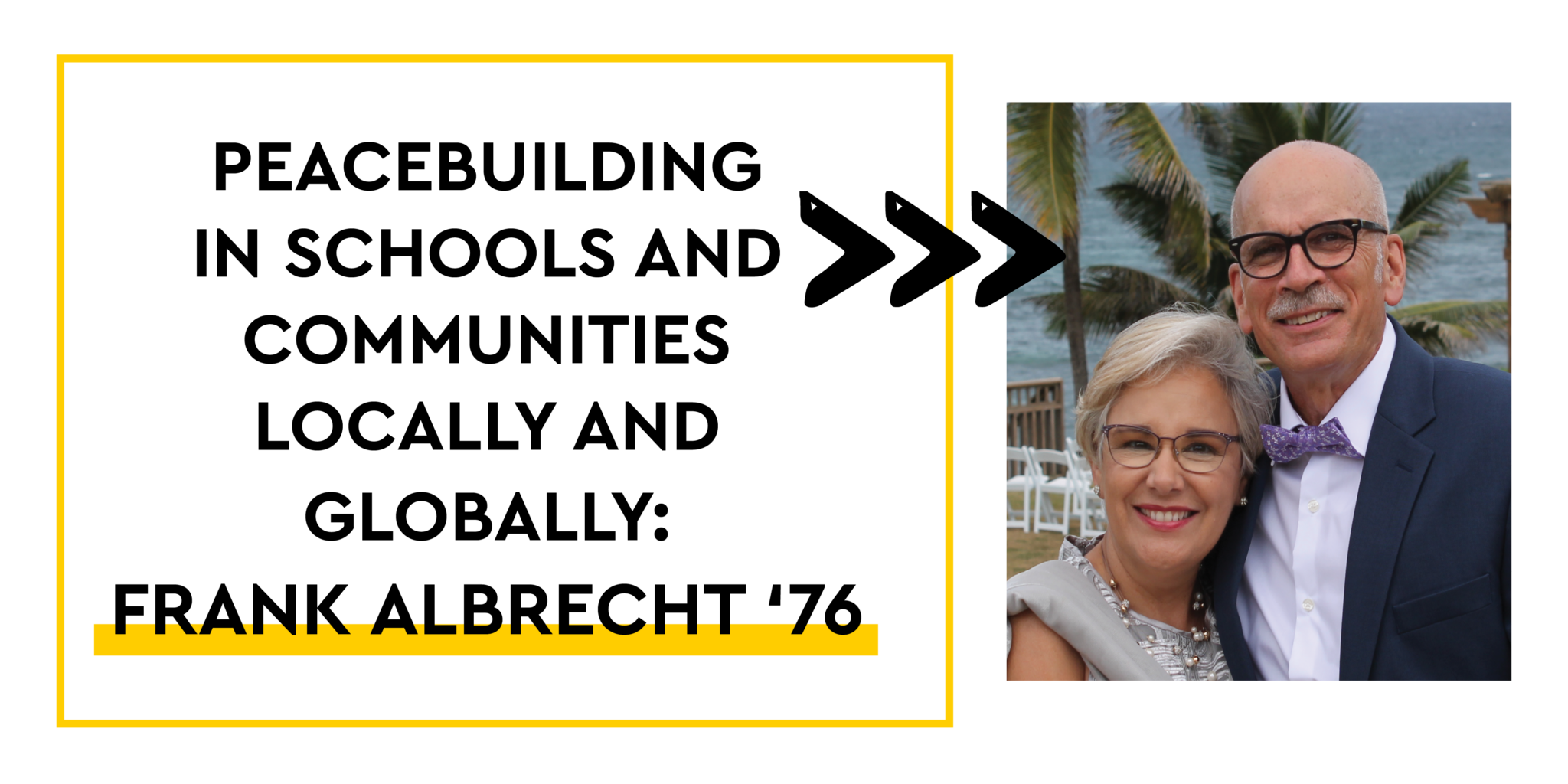 In 1990, a tragic event occurred within the J.P. McCaskey High School community, in which a student was stabbed in the heart by another student. Brother FRANK ALBRECHT '76 was distraught and immediately went to the principal and asked if he could start a mediation program at the school, in order to avoid any future violence. The principal told him to "give it a try."
And try he did. Within two years, they were doing 250 mediations a year with students, a number which eventually grew to almost 500 per year. After four years, Frank and his family moved to Colombia, South America, where Frank learned Spanish and worked alongside Colombians to develop mediation programs in the schools there.
Upon returning to the U.S., he was hired as the Social Skills teacher at Martin Luther King, Jr. Elementary School in the School District of Lancaster (SDoL). In this role, he trained 4th and 5th grade students to do mediation. Frank remembers, "Kids would fight at recess, come in  for a mediation and after talking for five minutes, they would often hug each other and go back out to play!"
Frank used music and singing in his peacebuilding work, taking a boom box from class to class. "We would all be singing peace and justice songs at the top of our lungs! I also taught lessons on raising self-esteem, Uncle AL'S formula (Agree-Listen-Solve) for solving problems peacefully for win-win solutions, respect, responsibility, and how to love school."His lessons were not reserved only for the children. He offered workshops for parents on how to "raise children who love school and are responsible without yelling, threatening, or spanking."
His family returned to Colombia from 2001-2005, and he continued to help schools start mediation programs. He went to communities and churches and gave the same workshops for Colombian parents that he had started at King Elementary in Lancaster!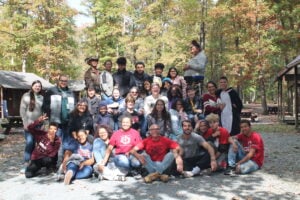 When he returned to Lancaster in 2005, he began working as the Facilitator of Student Support Services at J.P. McCaskey High School in the School District of Lancaster (SDoL). He spent 17 years training 32 students each year to be mediators. Students often prefer talking to other students about issues they are facing, and these mediators are available to do peer listening or mediation.
This past year, Frank's principal asked him to teach in a room where students serve in-school suspension. "We call this room the McCaskey Reflection Center (MRC). The MRC is a room where students come and receive love, along with boundaries. They do some self-evaluation, set goals, and reflect on what has brought them to the MRC." Frank says, "Students often get upset, but I do my best to remain calm and love them with God's love unconditionally."
Frank also leads a club that meets one day a week after school called REACH. Any student can join the student-led group. He shares, "We help students express their feelings, love school, and separate their problems at home from what goes on in school. We go on yearly retreats and celebrate as many occasions as we can!"
"I love my job at McCaskey and truly believe that every single student is a great person. I try to say a positive comment to each person I meet. What we all need in this world is more positivity and love. I want to make sure I am part of the world's healing, not part of its pain! Isn't this taught in all courses at LM?" Frank shares.
Frank credits his years at Lancaster Mennonite and Eastern Mennonite University with developing his interest in "making this world a more just and peaceful place". The teachers I had at LM were phenomenal and made a huge difference in my life. They taught with integrity, held the bar high, and did so with unconditional love and respect!" This is a reflection that Frank's students will likely someday be making about him as well.