Posted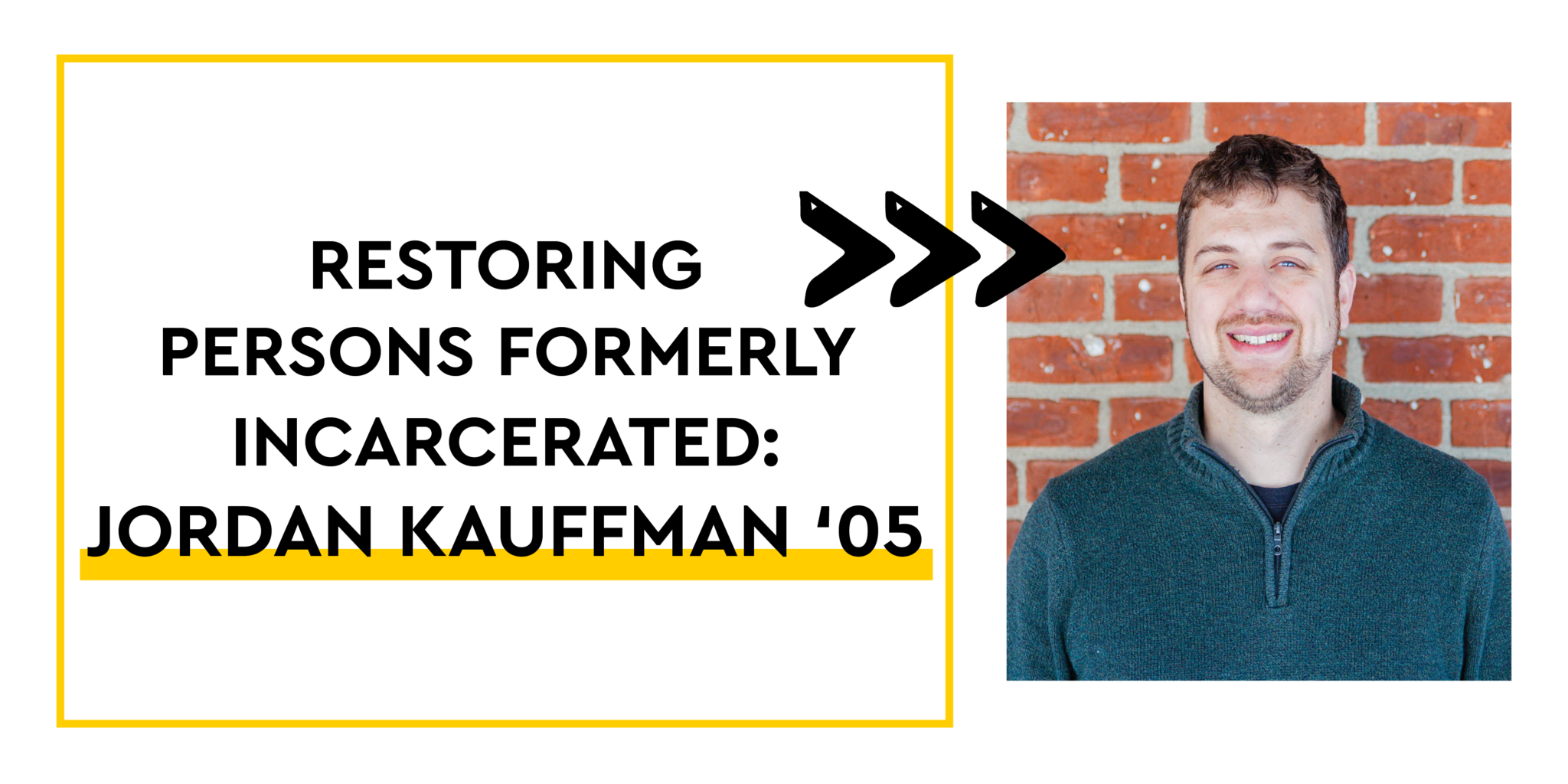 JORDAN KAUFFMAN '05 builds bridges of peace in his role as the Executive Director of New Person Ministries (NPM), an organization that works with men reentering society after incarceration. "Many of the men we work with are grappling with how to rebuild their lives and restore relationships that have been broken in some way," he says. NPM provides housing, spiritual formation, case management, and a community of accountability and support for men navigating this journey, all in an effort to facilitate restoration and wholeness in their lives.
Though his path to this work was not linear, Jordan is passionate about being part of God's Kingdom of Shalom, a value that has often led him to work with those on the margins. He believes that his formative years at Lancaster Mennonite played a significant role in his journey and calling. "Being immersed in a community that stressed peacebuilding and reconciliation certainly had an effect on me and the way I viewed the world around me. I think it caused me to look for those who are marginalized and underserved."
Jordan has enjoyed partnering with other LM graduates through his work. "Whether it's collaborating in reentry work or participating in a seminar on housing, I bump into quite a few other alumni, and they support New Person Ministries because they value the work of reconciliation that we do."
It's beautiful to see the transformation that is possible when a community works together to embody God's peace and Shalom!