LM's Lancaster Campus provides
Grade 6-12 Education
in a beautiful setting
Our beautiful 95-acre Lancaster Campus along Lincoln Highway East, Lancaster, serves students in grades 6-12. High school students have the opportunity to take more than 150 courses and programs, including AP courses, honors courses, courses for college credit and many electives. Lancaster Mennonite Middle School students (grades 6-8) are excited about learning in small intimate classes taught by an outstanding team of specialized teachers and the robust STEAM Curriculum we offer. Visit us through a virtual tour - click the button below.
If you want to make change, LMH is definitely the place. At LM, students have the opportunity to take more than 150 courses and programs, learn in intimate settings with specialized teachers, compete on highly-respected sports teams, cultivate and showcase creativity, and grow in a diverse community. Take the time to see if LM is right for you if you haven't visited before!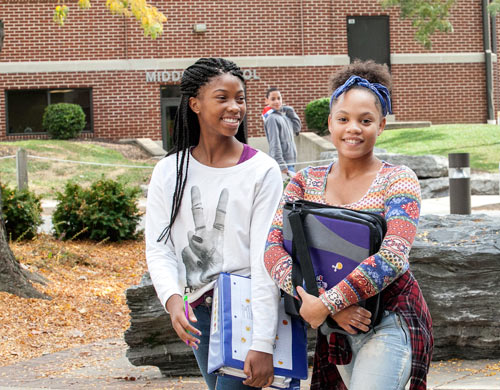 Lancaster Mennonite Middle School
When traditionally independent disciplines are fused, students are engaged in relevant, vibrant and experiential learning that empowers them to make connections across disciplines and in the real world.
The LMMSCONNECT! program for grades 7 and 8 is an interdisciplinary approach that engages students in project-based learning (PBL). Project-based learning invites students to acquire knowledge and skills through investigation, integration and synthesis of a complex question, problem, or challenge experienced in the "real world".
Grade 6 provides a gradual transition from elementary school to middle school.
Learn More About LMMS
Domestic & International Enrollment Virtual Tour
During this time when our school buildings are closed and you are unable to visit our campuses in-person we invite you to take a virtual tour of each of our campuses and talk further with an Admissions Counselor.

We hope you will join us on a virtual tour to begin to experience the caring, diverse community and unique programs that represent the LM difference!
Lancaster Campus
Virtual Tour