Posted

Dear Student and Alumni Athletes,
Register to run on your own turf or our 95-acre campus! The Iron Bridge 5K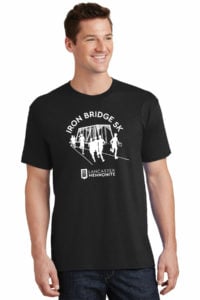 Run/Walk offers runners of all levels one of the most picturesque trail courses in Lancaster County. Join us Saturday, October 3rd at 10:00 AM or at a time that suits your schedule! Map out your own 5K route or sign up on our website for timeslot to run our scenic Iron Bridge route while safely socially distancing. The race is self-timed this year.
$30 for pre-registered adults; $15 for pre-registered children and youth 4-17 yrs old; FREE for 3 yrs old and under.
Free t-shirt for those who register by September 8. DON'T MISS OUT!
Learn About the Iron Bridge 5K 
HOMECOMING & FALL FESTIVAL WEEKEND OVERVIEW
FRIDAY, OCT. 2
Hess's Famous Pork & Chicken Barbecue -Take-out: 11:30 AM-6:30 PM, Lancaster Campus. We encourage you to pre-order online.
Varsity Girls Field Hockey Game vs. Lancaster Country Day – 4:00 PM
Please check LM's website for current updates/changes.
Boys Soccer Games vs. Pequea Valley – JV: 5:30 PM, Varsity: 7:00 PM
Please check LM's website for current updates/changes.
SATURDAY, OCT. 3
Iron Bridge 5K Trail Run/Walk – Begins: 10:00 AM or a time that suits your schedule; Run for adults, youth and kids!
Homecoming Gala & Benefit Auction – For the first time ever, join us from anywhere for Lancaster Mennonite Virtual Homecoming Gala and Benefit Auction! The Benefit Auction will run for one week online and culminate with our Virtual Gala Saturday Oct 3 from 7:00-9:00 PM.
Learn More About This Year's Activities
Sponsorship Opportunities
If your business or one you know would like to sponsor Fall Festival & Homecoming this year, please encourage them to explore the available options. It's a great way to increase exposure and align with a great community non-profit. Thanks for considering how you can change the world of students!
Learn More about Sponsorship Levels